ABIS Training and Consulting levert hoogtechnologische informaticadiensten aan grote en middelgrote ondernemingen.

Deze diensten worden aangeboden onder de vorm van opleiding en consulting.
Uitgelicht:
---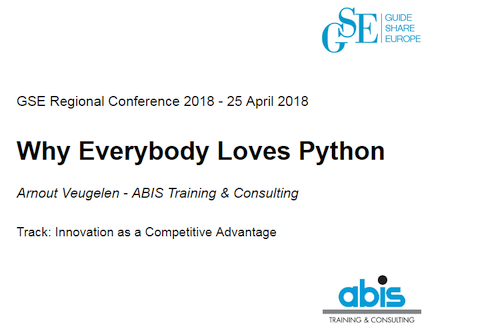 25/04/2018: Arnout Veugelen gaf voor GSE Belgium-Luxembourg een gesmaakte presentatie Why Everybody Loves Python.
01/03/2018: Nieuwe cursussen Big Data & Data Science: AI and Machine Learning inspire, ML fundamentals using Python en ML: deep learning & neural networks with TensorFlow.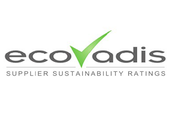 18/04/2018: Ecovadis heeft ABIS geëvalueerd op o.a. duurzaamheid wat resulteerde in een zilveren erkenningsniveau.
---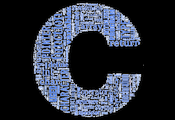 16/01/2018: Nummer 2 op de TIOBE index van januari 2018, en uitgeroepen tot snelste groeier in 2017: onze goeie oude programmeertaal C. Ook bij ABIS staat de C cursus weer ingepland.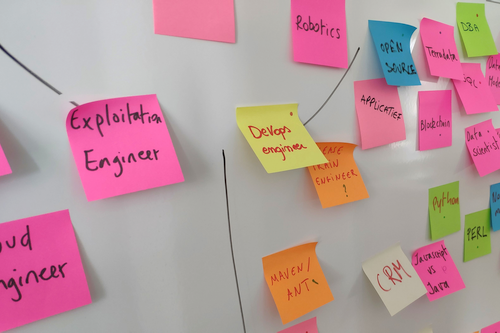 10/01/2018: Het negentiende nummer van onze nieuwsbrief (2017-12) ABIS Infor vindt u op de ABIS Infor pagina.
05/12/2017: Na een succesvolle audit is de registratie van ABIS in het Centraal Register Kort Beroeps Onderwijs (CRKBO) verlengd voor 4 jaar.
---
16/11/2017: Peter Vanroose gaf voor IDUG in Lissabon de presentatie Your queries rewritten - for you or by you? en voor GSE NL sprak hij over Data analytics with Spark.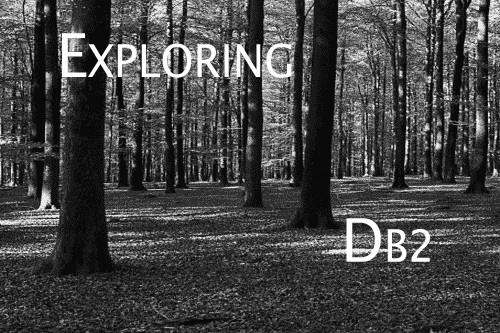 09/10/2017: Nummer 4 van de tiende jaargang van Exploring DB2 (pdf-file 339 KB) is beschikbaar.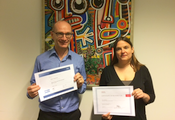 03/10/2017: Sandy Schillebeeckx is nu ook OCA en OCP (Oracle Certified Associate en Programmer) voor Java SE 8, en Peter Vanroose IBM Certified Application Developer - Db2 11 for z/OS.