11/09/2017 : The 18th edition of our newsletter (2017-09) ABIS Infor is available on the ABIS Infor page.
08/09/2017 : Another new courses on our Data Science, Big Data en Analytics programme: Scala programming.
02/05/2017 : Our senior instructor Gie Indesteege has recently given a presentation at the "Enterprise Modernisation" user group meeting of GSE on Practical experiences with RDz/IDz. The presentation can be found in our presentations part.
12/04/2017 : The course programme for the second half of 2017 is available on the courses page.
03/03/2017 : Number 3 of the 10th year of Exploring DB2 (pdf-file 300 KB) is available (in Dutch).
07/02/2017 : Our course descriptions now also show comments from past participants.
01/12/2016 : Registered MyABIS users can now consult their course history.
18/11/2016 : Our senior instructor Peter Vanroose has recently given a presentation at the "International DB2 User Group" (IDUG) on New SQL PL data types - with use cases you probably did not think of. The presentation can be found in our presentations part.
01/09/2016 : ABIS has now a complete programme available to become a Data Scientist. Take a look at the schematic diagram (pdf file 123 KB).
05/04/2016 : Sandy Schillebeeckx obtained the Oracle Certified Professional, Java SE 7 Programmer certificate.
15/02/2016 : Peter Vanroose obtained the LPIC-1 Linux Server Professional certificate(Linux Professional Institute).
01/12/2015 : After a temporary stay at Diestesvest 14, ABIS has moved back to its previous building, which has been completely renovated. From 25 November 2015 the new address is Diestsevest 32 box 4b at 3000 Leuven.
03/06/2015 : ABIS has been positively evaluated by EcoVadis for its Corporate Social Responsibility.
30/01/2015 : Peter Vanroose has been invited on the FOSDEM PGDay 2015 in Brussels to give a presentation on Temporal Data and Time Travel in PostgreSQL. A copy of the presentation can be found in our presentations part.
ABIS Training & Consulting provides high-level technological ICT services for large and medium size enterprises.
The activities are based on specialized ICT knowledge and is offered as training and consulting.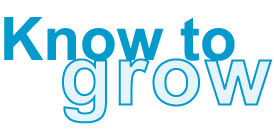 ABIS Belgium
Diestsevest 32 bus 4b
BE-3000 Leuven
Tel. +32-16-245610
E-mail
training@abis.be
ABIS Netherlands
Postbus 122, NL-3440 AC Woerden
Zaagmolenlaan 4
NL-3447 GS Woerden
Tel. +31-348-413663
E-mail
training@abis.be