09/10/2017 : Nummer 4 van de tiende jaargang van Exploring DB2 (pdf-file 339 KB) is beschikbaar.
03/10/2017 : Sandy Schillebeeckx is nu ook OCA (Oracle Certified Associate) en OCP (Oracle Certified Programmer) voor Java SE 8, en Peter Vanroose mag zich IBM Certified Application Developer - Db2 11 for z/OS noemen.
11/09/2017 : Het achtiende nummer van onze nieuwsbrief (2017-09) ABIS Infor vindt u op de ABIS Infor pagina.
08/09/2017 : Nog een nieuwe cursus in ons Data Science, Big Data en Analytics programma: Scala programming.
02/05/2017 : Onze medewerker Gie Indesteege hield een lezing op de "Enterprise Modernisation" user group meeting van GSE over Practical experiences with RDz/IDz. De presentatie staat in de rubriek presentaties.
12/04/2017 : Het programma van het najaar 2017 is grotendeels ingevuld. U kunt het consulteren op de cursuspagina.
03/03/2017 : Nummer 3 van de tiende jaargang van Exploring DB2 (pdf-file 300 KB) is beschikbaar.
07/02/2017 : Vanaf nu vindt u bij de meeste cursusbeschrijvingen ook de commentaren terug van cursisten.
01/12/2016 : Als geregistreerde MyABIS gebruiker kan u nu ook uw cursushistoriek opvragen.
18/11/2016 : Onze medewerker Peter Vanroose hield een lezing op de "International DB2 User Group" (IDUG) over New SQL PL data types - with use cases you probably did not think of. De nota's zijn te vinden in de rubriek presentaties.
01/09/2016 : Bij ABIS vindt u een compleet programma om een Data Scientist te worden. Bekijk het schema (pdf-file 123 KB).
09/05/2016 : Voor meer nieuwtjes en luchtigere informatie, bezoek onze Facebook pagina op https://www.facebook.com/abistraining.
05/04/2016 : Sandy Schillebeeckx behaalde het Oracle Certified Professional, Java SE 7 Programmer certificaat.
01/12/2015 : Na 3 jaar tijdelijk verblijf op de Diestsevest 14 is ABIS op 25/11/2015 terug verhuisd naar het vorige pand dat grondig gerenoveerd werd. Nieuw adres is: Diestsevest 32 bus 4b te 3000 Leuven.
03/06/2015 : ABIS is door EcoVadis positief geëvalueerd voor haar Corporate Social Responsibility.
30/01/2015 : Peter Vanroose is uitgenodigd op de FOSDEM PGDay 2015 in Brussel om er een voordracht te geven over Temporal Data and Time Travel in PostgreSQL. U vindt de neerslag van zijn presentatie in de rubriek presentaties.
ABIS Training and Consulting levert hoogtechnologische informaticadiensten aan grote en middelgrote ondernemingen.
Deze diensten worden aangeboden onder de vorm van opleiding en consulting.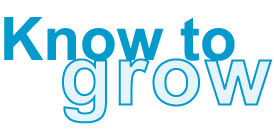 ABIS België
Diestsevest 32 bus 4b
BE-3000 Leuven
Tel. +32-16-245610
E-mail
training@abis.be
ABIS Nederland
Postbus 122, NL-3440 AC Woerden
Zaagmolenlaan 4
NL-3447 GS Woerden
Tel. +31-348-413663
E-mail
training@abis.be